What you can do with Kegelbell®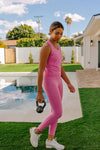 Never Fear Leakage Again.
Have you been avoiding things that make you leak a little urine (feces or gas)? Let's fix the underlying issue so you can do all your favorite activities with no worries.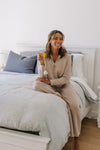 Bedroom Swagger.
You can have more sensation and intensity with Kegelbell than at any age. It jumpstarts your sex drive, lubrication, and orgasms! It is all about muscle tone.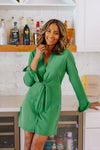 Recover Stronger.
After you give your body a couple of months to recover from giving birth, strengthen your muscles safely, so you can get back to your favorite activities.
HSA/FSA Eligible 🔔 Money back guarantee. 💸

Discover Your Weight
The Kegelbell® The Vagina Gym® Original Kit includes 16 training weights so you can build muscle at any level.

5 Minutes / 3x Week
Try our different workout routines for just 5 minutes, 3 times a week to build muscle in the privacy of your bathroom.

Safe & Easy To Clean
Made of smooth medical grade silicone, known as USP Class VI and cleans easily with soap and warm water.

Kegelbell®
Kegelbell is dual purpose:
Kegelbell is an at-home test to see if muscle weakness is causing pelvic floor problems like urine leakage, constipation, menstrual cramps, vaginal dryness, and difficulty climaxing.
Kegelbell is the treatment for those same issues. 💪
Continued use of Kegelbell will prevent those same issues.
Use Kegelbell® to:
Improve bladder and bowel control
Reduce the risk of pelvic organ prolapse
Treat Female Sexual Dysfunction (FSD)
HSA/FSA Eligible
Order Yours Today!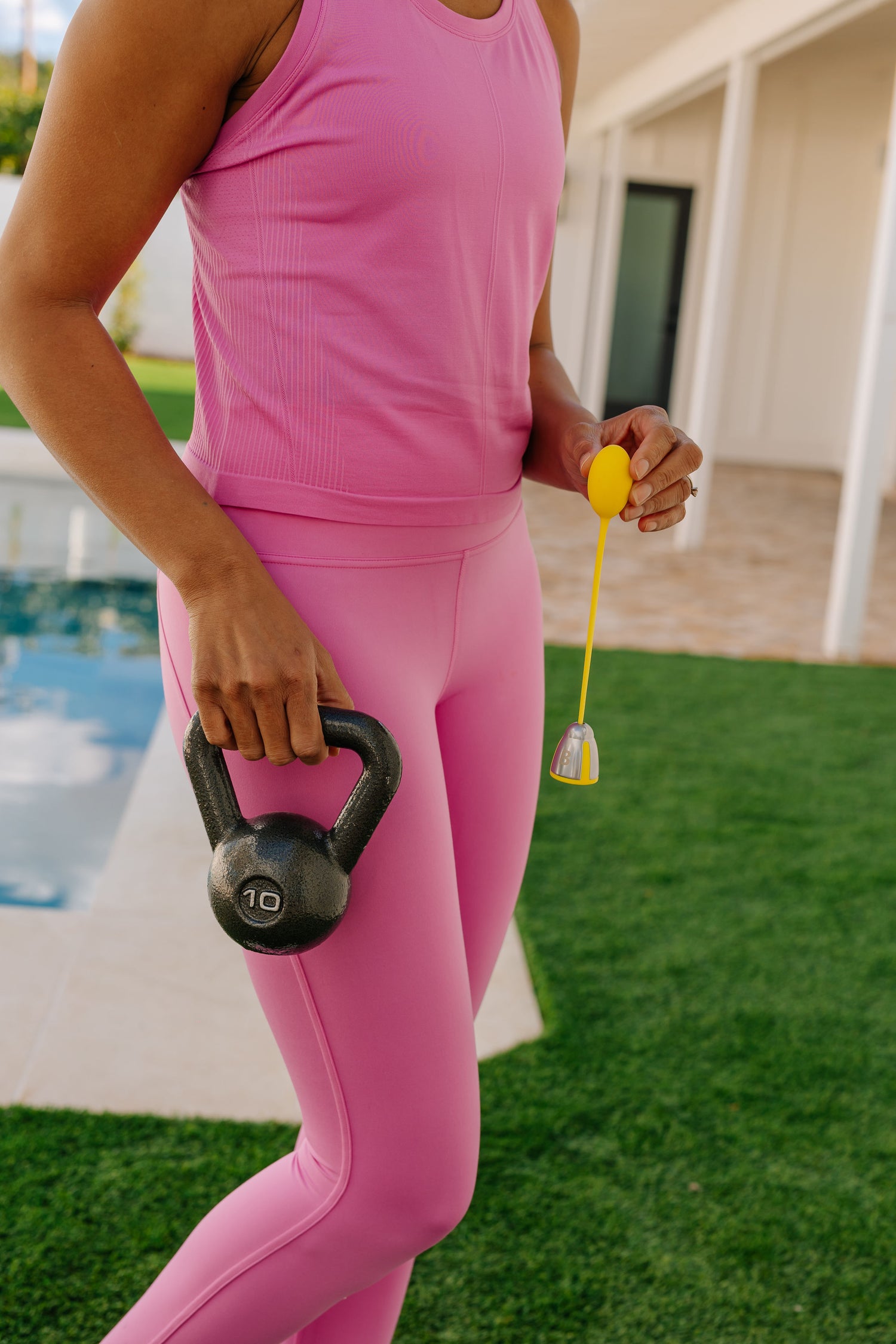 🔔 The Big Difference: Weights Are Outside Of The Body
Order Yours Today
Kegelbell is NOT a yoni egg or a kegel ball, it is the only externally weighted vaginal weight set, so it works like none other.
The elastic cord moves the internal piece so that the fast twitch and slow twitch muscles get a workout not achievable any other way.
Think of a bosu ball and kettlebell, but for your pelvic floor.
You use it standing in place for 5 minutes in the bathroom or bedroom just 3 times a week.
What Experts Say
"Ladies: talk about sex, talk about specific body parts, talk about incontinence. Teach your kids before they're at the age of embarrassment. And then tell your friends about the Kegelbell. Non-invasive and life changing for incontinence, sexual dysfunction and more. Other countries have so much more access to perineal physical therapy. Somehow we have a huge stigma around talking about perineal health."
Dr. Mary Ann Dakkak, M.D., M.S.P.H., Clinical Assistant Professor, Women's Health Lead

"All people with vaginas can benefit from using Kegelbell but it works best for those who do not have pelvic pain or established overactive pelvic floor muscles! The effects of weak vaginal muscles (including decreased pleasure and ability to orgasm with sexual activity, vaginas laxity, vaginal dryness, pelvic organ prolapse, and bladder leakage). Kegelbell is especially helpful for women who are preparing for pregnancy, post-birth, and during perimenopause."
Dr. Janelle Howell, PT, DPT, WCS

"I'm excited by products like Kegelbell. I'd call them the next generation of Kegel balls. They are these great little weights designed specifically for the vagina and pelvic floor. Literally, a work out weight for your vagina. Kegelbell is used for just 5 minutes 3 times a week. It's very effective in creating the perfect kegel form so that you work out for less time with better results."
Dr. Janet Williams, MD, FACOG and Dr. Amy Jones


We bet you'll love your Kegelbell
We can't guarantee you'll love it, but we can bet with 99% certainty you will. 99 out of 100 people keep their Kegelbell.

Five years ago our founder was stuck with pelvic floor training devices that didn't work. Since then, we've set out to take care of every customer whether they love Kegelbell or not. We hope you'll love your Kegelbell, but if not, simply let us know and we'll trigger our refund process.
Order Yours Today
As Seen In







Curious About Vaginal Workouts? Explore Here.